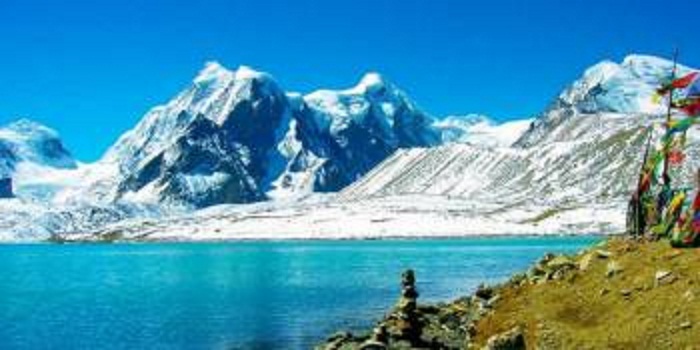 Planning a perfect summer gate away or a romantic trip, then look no further than Darjeeling. Darjeeling, a hill station nestled amidst North –East Himalayas, is located in West Bengal. The natural beauty and spectacular views of the Hill station have made it a must-visit travel destination for a family vacation, honeymoon gate away and adventure trip on a budget. The stunning views with dense forest, snow-capped mountain range and pleasing climate is the highlight of Darjeeling.

However, one must plan the trip ahead in time to enjoy, relax and take maximum advantage of the planned vacation. Opting for Darjeeling tour packages can be a good idea if you have limited time or days for your vacation. It will allow you to make most of the vacation without wasting time trying to reach tourist spots, hotels, shopping locations, etc on your own. Tour packages take care of everything from accommodation, itinerary, travelling, hotel booking, etc to help you enjoy time with your loved ones. Listed below are a few pointers to keep in mind when opting to Book Darjeeling Holiday Packages online.

Opt For Reputed Travel Agency

Just because some travel agencies are offering cheap tour package it does not necessarily mean a good deal. Nothing can be worse than reaching the hill station and finding yourself stranded without a proper hotel or travel mode. Instead, opt for reputable travel agencies that provide tastefully crafted Darjeeling tour packages that suit your travel needs.

These professionals are well versed in their field and can help you make the most of your vacation with your loved ones. Look for tour packages that offer complete deals with the inclusion of a lot of delightful attractions in Darjeeling.

Budget

Everyone has an assigned or limited holiday budget that they would not want to exceed. You can easily find several Affordable Darjeeling Holiday Packages online. You must conduct prior research on various Darjeeling tour packages offered by different websites before settling for one in your desired budget.

You can also call travel agents to get a much clear picture of various Darjeeling tour packages on offer. Make sure to specify your travel preference to get value-added service within your budget.

Check The Facilities On Offer And Do Not Pay For Extras

You must carefully analyse the tour package facilities like the number of popular attractions it covers in Darjeeling like Rangeet Valley ropeway, Himalayan zoological park, tiger hill mountain, tea plantation, etc along with hotel booking, food, etc to get the best deal.

Many travel agencies also offer extra services like shopping assistance, etc to make the trip more memorable. However, it tends to become more expensive and can be easily avoided. Darjeeling Tour Packages from Kolkata are known for offering reliable service and tons of facilities to their customers.

The above-discussed factors will allow you to impress loved ones with an organized and hassle-free planned vacation. You can spend quality time with your loved ones and de-stress with the natural and scenic beauty of the mesmerizing hill station Darjeeling.